EMBODYING GRACE AT EVERY TURN.

EFFORTLESSLY GLIDE FROM TRANQUILITY OF AM YOGA TO THE SOPHISTICATION OF PM ELEGANCE.
SUSTAINABLE LUXURY ATHLEISURE
It's where the finesse of high-end fashion meets the practicality of everyday life. Every piece in our range is designed to flow with your day - from dawn's first light to evening's soft glow, ensuring that you never have to compromise on style or comfort.
TUXEDO LEGGING - FAWN
Redefine your wardrobe with our sustainable luxury athleisure collection, tailored for life's every moment. Crafted for the woman who navigates multiple roles with grace, our capsule wardrobe is a celebration of versatility and style. Seamlessly transition from your morning workout to your evening plans with our eco-friendly, mix-and-match pieces. Embrace the power of choice and sustainability, and step into a world where fashion meets functionality, WHENEVER you need it, WHEREVER you are.
OUR BESTELLER
UNIQUE AND VERSATILE
Perfect for Every Part of Your Day. Whether stepping out for errands, hitting the gym, dashing to a business meeting, or catching up with friends over dinner, this piece delivers it ALL!
THE COMPLETER (STYLE 5 WAYS) - CHESTNUT / BLACK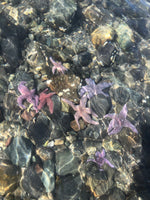 OUR PROMISE
WHEN & WHERE is our response to the effects fast fashion has on our planet. We are committed to slowing down, producing pieces that last, creating space for owning less whilst owning quality and we're doing this all by using fewer materials, partnering with ethical suppliers, keeping things local and shipping our products in biodegradable packaging.
Learn more
our sustainability initiatives

Testimonials
The Completer can be styled five different ways! Now we are talking about sustainable fashion! 

Olga
Ohhhh! I love these sustainable leggings. They have a great fit, second-skin feel and compression. And that bustier! So sexy!

Juanina
I Love the perfect bralette top, it's extremely flattering and I love the see-through bottom, it gives it a sexy feminine feel.

Kate